What Our Customers are Saying
"The Fishin' Magician: "Fish like a pro with a pro" is the best way to describe Brent's guiding and fishing style. Brent has the know how and ability to put you on walleyes whatever the conditions are on the water. My brother and I had the most successful fishing time of our lives, catching many walleyes as well as some beautiful trophies. Brent put us at the right spots, the water was choppy but the fish were abundant. Brent's care for the fishery on Lake of the Woods is very evident, just by how he handles and releases the fish back to the water in a timely manner once pictures are taken. 
Brent's knowledge of the lake and his navigational skills created the best fishing experience we've ever had.
Thank you Brent for one of the best Lake of the Woods fishing experiences!!!
Fishing Tip: Put the Fishin' Magician on your speed dial!!!" Denis Baudry
"Thank you for the fishing trips that will last a lifetime. I came out as a rookie fisherman and now actually can go out and catch fish with family and friends on my own with techniques and teaching of not only the angling skills, but also how to read a map and look for different things while I'm fishing. The fishing and outdoor scenery and photography makes me think that I'm on National Geographic. Thank you for your patience and wisdom to make me and my family better fishermen and outdoor enthusiasts!"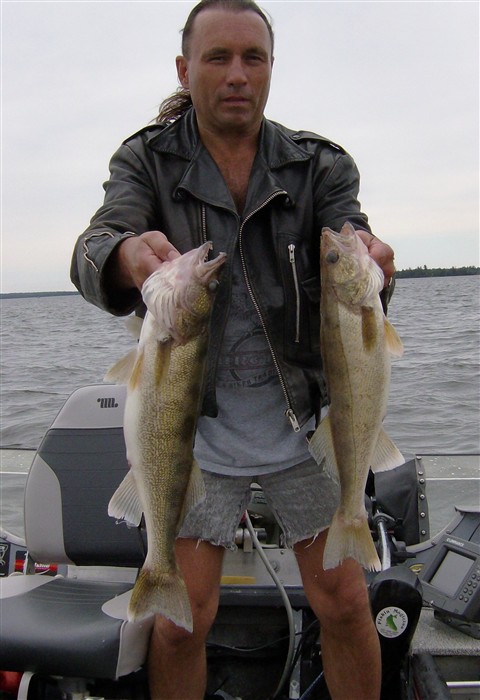 "Last summer I was able to spend two great days Musky fishing with Brent Kruger 'the Fishin-Magician®.' The weather was good, but the fishing was great! My Uncle and I both caught our first Musky. His was a beauty, 45 inches! What a fish! After seeing that I was hoping my opportunity would come. It did, an awesome 47 inch Musky! What an incredible experience! Anybody that's looking to spend a great day on the water needs to go with the Magician, nobody can put you on the fish like he can!"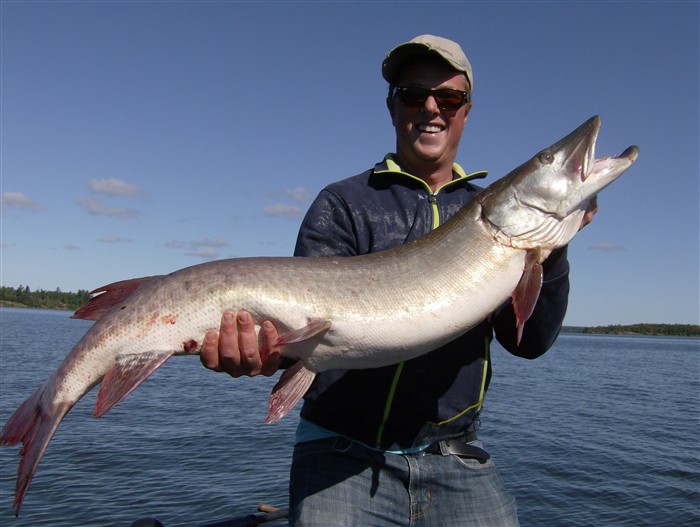 As you are guided through the vast array of waterways and inlets populated by dense spruce and pine treed islands set in the rugged Canadian Shield, and with bald eagles soaring the sky, former marine medic, Brent Kruger shares his special knowledge and fishing skills to make you a more successful angler. And with his buoyant personality, first class boat, fishing rods and tackle, and knowing the terrain beneath, The Fishin' Magician makes reeling in a bounty of pickerel and angling for Northern Pike and Musky an exciting outdoor adventure not to be missed.
Last summer, my Dad and I enjoyed fishin' with Brent Kruger so much that we returned in the autumn with a boat load of cousins…And to savour the experience, nothing beats a shore lunch!
I 'five star' recommend fishin' with The Magician on Lake of the Woods, Ontario. Look out fish. Martin Pollock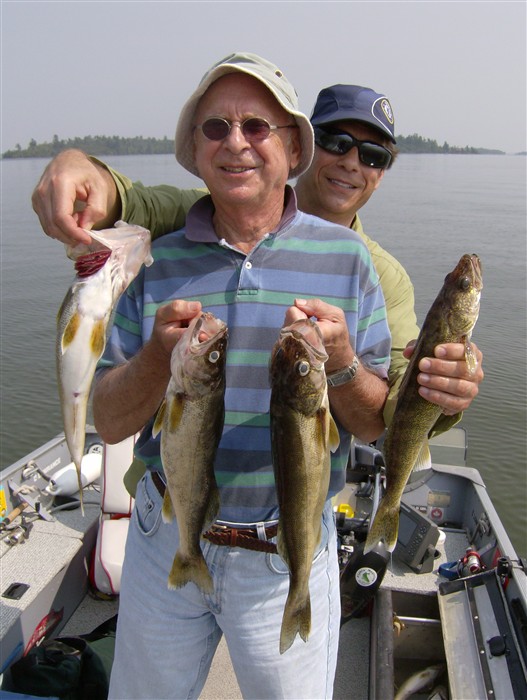 "Just a short note from your favourite three retired guys Eddy, Sig and Norm.
We want you to know that we intend to return for our fourth consecutive year this summer for another day of fabulous fishing. Your knowledge of where the fish are biting never ceases to amaze Eddy and Sig.  These two veteran fishermen have been fishing for over fifty years and do not impress easily.
Although we look forward to catching our limit once again, our day with you has developed into more than catching our limit of fish.  Your good nature and respect that you show these two "old timers" is very much appreciated. After a full day of fishing we also look forward to your "gourmet" fish fry and a few cold refreshments.  What a wonderful way to end a fun filled fabulous day with the "Fishin' Magician®!"
In addition to fishing, I must thank you for assisting me with my passion for photographing the magnificent eagles and their feathered "cousins" in the Kenora area.  It would appear that not only do you know where the fish are biting, you also know where the eagles fly." Eddy, Sig & Norm
Brent Kruger is truly the Fishin' Magician. I was amazed one day on Lake of the Woods when he stopped in the middle of a large open body of water.  We dropped our lines and immediately started catching beautiful Walleyes. The same thing happened numerous times during the day.
Book Your Trip Today
Fish, beaches, photography, sightseeing - we do it all!